I'm really hoping that this is my first "normal" fall day off! My days off since school started back have been full of fevers and power outage effects--such as no school, and Miss Rose had a sore throat yesterday and called for me to pick her up from school around 10am. She rested, watched movies and took a two hour nap and voila, much better! She goes pretty hard, so I suspect she was a bit run down.
Thankfully she went off to school today and said her throat felt fine. We had a lot of fun this summer, but it's nice to feel the pressure of summer activities on my days off. The little girls are happy to just hang out with me and an hour at the park makes their day.
It's a gray misty morning here, just north of the border in California. I know it won't last. I'm currently wearing leggings & a long-sleeve shirt, but I'm sure by 10 or 11am I'll be changing. That's okay though, I'm going to enjoy these few hours. I love all seasons. By the end of the season, I'm ready for the next one--but I love them all.
I'm excited it's turning cooler because it's almost time to order my
favorite tea
. For some reason I can drink hot coffee just about any morning, but drinking hot tea is a pastime that only feels right when it's a bit cooler in the mornings. I can taste it already, sweet and spicy but somehow sugar (and sweetener) free. Yum!
I learn the most about my parenting from how my children interact and talk to each other, especially when they are frustrated. I've been hearing a lot of yelling, snapping and stern talk and that's not how I want them to relate to one another. So yesterday I made it a goal to: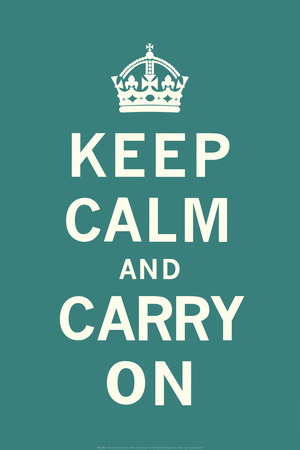 That is what I saw in my head all day long as a reminder. I wanted to stay calm and not yell. For the most part, it was a successful endeavor. I focused on speaking calmly but firmly when necessary. The kids don't do well accepting what we say the first time, especially when they answer is no. They whine and argue and we end up snapping or raising our voice.
When this happened yesterday (about 80gazillion times) I made the child look closely at my face and said calmly, "mommy said no and I'm not changing my mind, so you need to stop asking and whining about it." Amazingly, it usually worked and they moved on. Sometimes there were still more protests, but the overall goal was not raising my voice and staying calm.
There were a few moments in the afternoon that my blood was boiling with the whining and demanding going on. Gracie had 4 shots, 2 in each arm and it made her extremely whiney. I wanted to snap. I wanted to yell. But I didn't. I kept calm, and carried on.
Hopefully I'll be able to do the same today. I felt better about my parenting yesterday. This new focus should come in especially handy this weekend as Bean works his annual overtime which means it's me from 8-5pm Saturday and Sunday too.
Have a good weekend everyone!